Our sponsors make it possible!
My Ballband
Swiss Yarn Festival
Wolle7.ch
Your online shop for exclusive wool, trendy knitwear designs and smart accessories!
Wolle 7 combines the best of both worlds – as personal as your local wool shop, but with 24/7 opening hours and convenient home delivery.
Personal contact and support for knitting questions
Fast shipping: order by 1pm, start knitting tomorrow
100 days return policy
In our assortment we carry the brands: Sandnes Yarn, Filcolana, Rauma Yarn, Camarose, Knitting for Olive, Lamana, Sysleriget, Chiaogoo, muud, PetiteKnit and many more.
We are convinced: shopping for your next knitting project has never been so easy!
Because on Wolle 7 you will not only find a large selection of exclusive, high-quality wool as well as practical accessories, but you can also put together your own individual knitting set with just a few clicks. This consists of wool in your favourite colour for your size and instructions from the hottest designers. So you can fully concentrate on what you love most: knitting;-)
Wolle 7 – Everything for your knitting project!
My Ballband
Swiss Yarn Festival
There's one thing that makes your yarn unique: that thing is the Label.
We at My BallBand, know it better than anyone else.
My BallBand is the only Italian printing house specialized in yarn labels printing and design.
We are very happy to sponsor the 3rd Swiss Yarn Festival and to give all participants a 10% discount on labels printed with us!
Contact for a free quote, don't get unprepared at the festival!
Don't worry about the distance, we ship worldwide!
And remember, a beautiful label is your best business card!
Isalloni Yarn
Swiss Yarn Festival
Isalloni is an environmentally conscious indie dyeing brand based in Zurich, offering a selection of luxury and natural yarns.
We carry GOTS-certified and non-super-wash yarns in different weights and stunning colors.
A great project starts with a great yarn!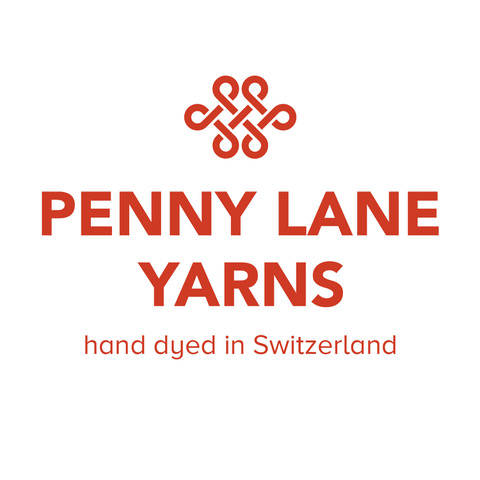 Penny Lane Yarns
Swiss Yarn Festival
Penny Lane Yarns stands for pure poetry in wool. Treasures dyed by hand with love and passion in Zurich.
wolle-schweiz
Swiss Yarn Festival
wolle-schweiz was founded in 1941 under the name BWT (Wool Yarns Branch Group of the Swiss Textile Association). The aim of the association at that time was to give the individual wool shops a united voice externally and to gain more weight vis-à-vis producers and suppliers.
Already during the Second World War, BWT members created attractive knitting and crochet patterns for women, men and children, which were published for more than forty years under the name BWT Knitting Booklets, translated into several languages and sent halfway around the world.
Today, under the new name "Wolle Schweiz" (Wool Switzerland), BWT supports its members by offering a wide range of courses at business and craft level. The association organises the annual buyers' fair SWISSEXPO and represents the interests of its members with suppliers. In addition, wolle-schweiz supports projects related to the processing of wool.
Around 90 specialist shops belong to the association. The oldest was founded as early as 1914. According to a survey from 2012, the size of the businesses varies from the small typical wool shop on 20 square metres to the comfortable shop with an expansion of over 200 square metres. The member shops are spread all over Switzerland. They are characterised by a selected range of products and a high level of expertise. wolle-schweiz certifies its members according to specific criteria.
2022 We were allowed to celebrate our 80th anniversary. To mark this anniversary, wolle-schweiz has reissued baby booklet number 5. It will be available at the wolle-schweiz stand.
We are very pleased to be able to support the SYF as sponsors. It is an honour for us to be able to organise a fashion show at SYF 2023, which until now has only been reserved for the specialist trade. The common interests and cooperation make the Swiss wool scene strong.
On behalf of the Board, Adriana Pianegonda President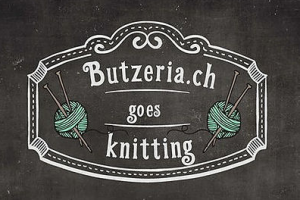 Butzeria
The Swiss Doubleknitting Queen
Swiss Yarn Festival
Butzeria stands for cool designs and instructions that can be knitted without stress. So knitting becomes pure pleasure.
Sidispinnt
spinner, dyer and designer
Swiss Yarn Festival
Sidispinnt stands for everything to do with wool. From spinning to the finished garment, as much as possible is handmade:
Spinning yarns
Dyeing of yarns
Designs of knitted patterns