Our sponsors make it possible!
GigglingGecko Yarns
Indie-Dyer
Swiss Yarn Festival
GigglingGecko Yarns is a brand of hand-dyed yarns by Judy.
The American indie dyer will be bringing different bases of yarn: Socklandia Singles, the most well known base of merino wool along with Tubote, a more luxurious base with merino, silk & yak and Socklandia Soxs, sock knitters favorite blend of 80/20. There will be some kits for your favorite shawl or sweater as well.
You'll be sure to find your perfect colors whether it be solids or speckles.
Isalloni Yarn
Swiss Yarn Festival
Isalloni is an indie-dyer brand based in Schaffhausen. I offer unique products, with a selection of luxurious yarn sourced from the UK and CH.
In winter 2020, I will be launching a 100% Swiss Yarn sourced, spun and naturally dyed in Switzerland.
Strickcafé
Wolle Online
Swiss Yarn Festival
Strickcafé has been selling wool from all over the world for more than 10 years now – both online and in stores in Aarau. Everyone in the Strickcafé team knits with great passion and keeps their eyes open for new yarns and accessories. They pass on ideas and suggestions in regular newsletters and on Instagram.
Textil Manufactur Tanz
Inspiring unique creativity
Swiss Yarn Festival
unique & colorful handdyed fibers
handspun yarns
handwoven fabrics & accessoires
designed & handmade by the two of us
We are a small Swiss fiber mill, specialized on processing animal fibers, vegetable fibers and synthetic materials into handdyed fibers and handspun yarns. We only dye in small quantities so you will find exclusive and limited color designs which we sell as fiber blends for handspinning, felting and other fiber art and as unique handspun yarns. In our handweaving studio we have exclusive home textiles and accessories with our own design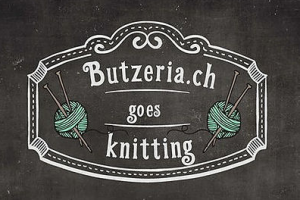 Butzeria
The Swiss Doubleknitting Queen
Swiss Yarn Festival
The Swiss Double Knitting Queen
Freelance knitwear Designer
Sidispinnt
spinner, dyer and designer
Swiss Yarn Festival
Sidispinnt stands for everything to do with wool. From spinning to the finished garment, as much as possible is handmade:
Spinning yarns
Dyeing of yarns
Designs of knitted patterns